Almost three and a half years ago, I joined a business coaching group that would forever impact my business. Part of that coaching group is a session every month where we create our monthly sales goals by tracking our current monthly sales. I had never really kept track of my numbers before.
When I started my first direct sales business almost seven years ago, I had very little business knowledge. Yes, I knew some accounting, but that's only a portion of it. I set goals, but I didn't have any processes in place to examine how I was growing or even if I was growing. In other words, I was flying blind.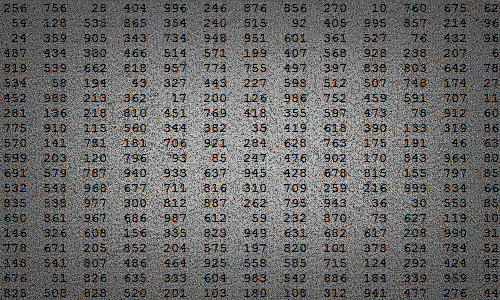 Enter Keeping Track of My Numbers
Then entered this coaching group. I had joined because I was learning so much that I wanted to learn even more. Still, I put off joining the monthly session the first month, thinking 'oh, that won't help me.' Famous last words, y'all!
At the end of November 2017, I attended my first session of the sales strategy to help me plan my December. It would be my fourth December with my company at the time. I thought it would help some, but I had no idea of how much it would help.
My sales for that December was the highest I had ever had in December. I was floored. Who knew that just keeping track of my numbers would help that much? I was able to see when I needed to make adjustments and when I needed to add more parties or sales.
As my business coach says, you don't know what you don't track. By keeping track of my numbers, I'm able to set good, better, best goals using those numbers. Since I've been tracking all of mine since I started with my current company, I have a lot of data. This data helps me see if I'm making growth and aids me in analyzing what works and what doesn't.
Setting Goals
I had read all the articles about how writing down your goals help. "Those who wrote down their goals were 39.5 percent more likely to accomplish them."- (from The One Thing by Gary Keller with Jay Papasan). You know the type of numbers that you've heard or read. At first, I was drawing numbers out of thin air to set my goals. But after the sales strategy session, I created a tracker, a spreadsheet to help me use my numbers to make data driven decisions as my husband calls them. He's an analytics guy. What does he know??? Now I use the tracker almost every day to see where I am and how far away from my goal I am.

Do you set goals each month? Do you use a tracker to help you keep track of your numbers?

---
Want to learn more about the coaching group? Head over to my Toolbox.
Want to learn more about my tracker? Head over to Direct Creatives and check it out here!